James W. Cooper Fellows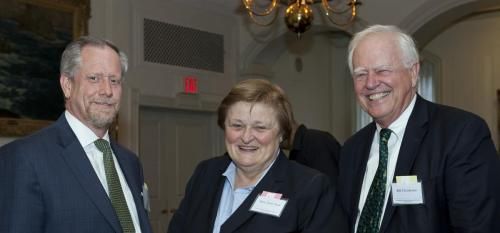 The James W. Cooper Fellows nominate outstanding Connecticut lawyers, judges, and teachers of law to become James W. Cooper Fellows. The Connecticut Bar Foundation then extends invitations to nominees who have been selected by the Fellows Nominating Committee and approved by the Board of Directors. Nominees who accept their invitation to become a Fellow commit to a pledge of at least $2,500 to the program. The Foundation recognizes Fellows at an annual reception in their honor and publicizes their selection.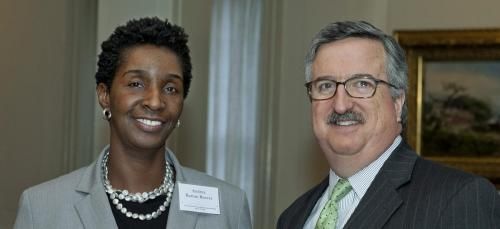 The Fellows Program is named in honor of James W. Cooper, who was a prominent New Haven attorney and a senior partner of Tyler, Cooper & Alcorn. He served as President of the Connecticut Bar Foundation from 1973 to 1975, the Connecticut Bar Association from 1957 to 1958, and the New Haven County Bar Association from 1948 to 1949, and he was a Fellow of the American Bar Foundation. In 1982, Attorney Cooper was the recipient of the Charles J. Parker Award for distinguished contributions to legal services for the poor. Attorney Cooper left a generous bequest to the Foundation.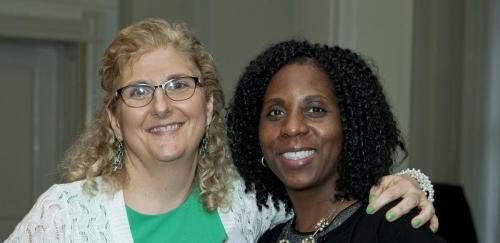 Currently, the Fellows are working on several exciting programs and projects. These include:
An ongoing forum for the Connecticut legal community to explore issues of racial inequality and systemic racism.
Fellows Resources
The James W. Cooper Fellows nominate outstanding Connecticut lawyers, judges, and teachers of law to become a Fellow. The Connecticut Bar Foundation then extends invitations to nominees who have been selected by the Fellows Nominating Committee and approved by the Fellows and the Board of Directors.

See who is supporting CBF as a Catherine Roraback Circle Fellows or a Sustaining Life Fellows

Pay your Fellows pledge, or make a Sustaining or Roraback Circle contribution.

All the resources you'll need