The 10th Anniversary of The Attorneys of Color Symposium: A Celebration of Progress and Perseverance
The Connecticut Bar Foundation James W. Cooper Fellows, in partnership with the affinity bar associations (Crawford, CHBA, CAPABA, and SABAC), are planning a 10th Anniversary Symposium that will continue the discussion of the history of attorneys of color in Connecticut. The program will include a morning of panels on the impact of the pandemic on diversity, equity, and inclusion, as well as a keynote by Connecticut State Comptroller Natalie Braswell.
We hope that you will join us for this special event in person; you may also choose to view the program via Zoom instead.  Please select the registration option that works best for you using the buttons below.
Keynote Speaker
Natalie Braswell

Connecticut State Comptroller
Lawyers Panel
Moderator
Judges Panel
Moderator
---
2012 Symposium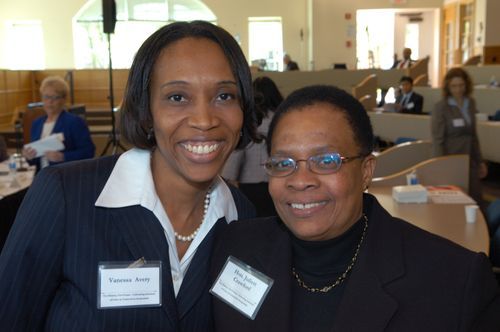 On April 13, 2012, the Connecticut Bar Foundation James W Cooper Fellows presented a remarkable symposium entitled "Our History, Our Future: Celebrating Attorneys of Color in Connecticut."  The symposium was co-sponsored by the four associations for attorneys of color (George W. Crawford Black Bar Association, Connecticut Hispanic Bar Association, Connecticut Asian Pacific American Bar Association, and South Asian Bar Association of Connecticut).  It was designed to highlight and preserve the rich history of attorneys of color in Connecticut.  A key component of the symposium was the development of a comprehensive historical timeline which was on full display along the wall at the entrance to the moot courtroom at Quinnipiac University Law School where the symposium was held.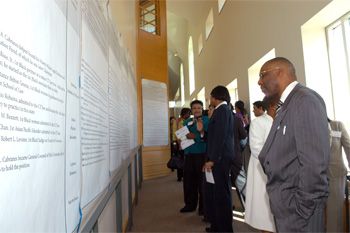 We have reproduced the timeline below for you to use as a resource to educate and inspire others in future events and studies. It is our wish that you continue to contribute to this rich and meaningful historical archive so others can have access to information on a greater number of attorneys of color and the historical context of their contributions.



Symposium Recording (Three Parts)