Prof. Gloria Browne-Marshall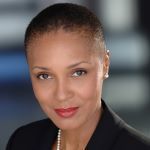 Gloria J. Browne-Marshall is a writer, professor of Constitutional Law at John Jay College (CUNY), civil rights attorney and a playwright.  She was a law clerk to Judge Hutton of the Eastern District of Pennsylvania as well as Judge Takiff of the Court of Common Pleas in Philadelphia and a summer intern to Judge Charles Weiner of the Eastern District of Pennsylvania. Gloria studied Political Science at the University of Ibadan (Nigeria). She litigated cases for Southern Poverty Law Center in Alabama, Community Legal Services in Philadelphia, and the NAACP Legal Defense Fund, Inc. Prior to John Jay College, Gloria Browne-Marshall taught in the Africana Program at Vassar College. Professor Browne-Marshall is an award-winning legal correspondent and U.S. Supreme Court commentator with appearances on CNN, CBS, MSNBC, NPR, BBC, WVON, print media nationally as well as broadcast media, internationally.
Gloria Browne-Marshall's most recent book is "She Took Justice: The Black Woman, Law, and Power" and includes Constance Baker Motley. Her book "The Voting Rights War" examines centuries of voter oppression and the seminal "Race, Law, and American Society: 1607 to Present" explores racial injustice under law in education, voting rights, criminal justice, civil liberties and protest, the military and internationalism concerning African Americans, Latinos, Asian Americans, and Native Americans. Professor Browne-Marshall has received many awards for her work on equality under law.
Her award-winning films include "Dreams of Emmett Till" and "SHOT: Caught a Soul." Gloria is at work on a docuseries based on her book "She Took Justice" as well as a stageplay about the racialized fight over the American Dream and a novel of historical fiction. Gloria J. Browne-Marshall is a member of the Executive Council of the Association for the Study of African American Life and History (ASALH), PEN America and the National Bar Association, among others.