Virtual Roundtable - The Rise of Drones: The Erosion of Privacy, Cyber Threats, and How to Mitigate Risk
This form stopped accepting submissions on June 15, 2022 2:00 pm EDT.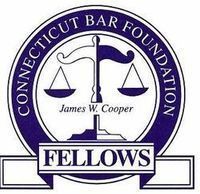 The Rise of Drones:
The Erosion of Privacy, Cyber Threats, and How to Mitigate Risk
June 15, 2022, 1:00 - 2:00 pm (virtual)
Drones are becoming increasingly important for businesses of all types and sizes.  Many drone applications already exist, but many more will certainly arise as drone technology continues to evolve and advance.  Unfortunately, this means that the cyber threats will also continue to evolve and advance, so we must protect the transmission and storage of data collected through drones.  Drones will continue to fill our airspace and pose risks to our privacy, too.
This Roundtable will explore how technological advancements are testing the strength and reach of some foundations of the law.  The growth, development, and implementation of unmanned aerial systems (UAS or drones) is forcing state legislators and practitioners to examine common doctrines like trespass and the right to privacy.  The Federal Aviation Administration (FAA) regulates the safe operation of drones; however, the FAA leaves it up to states and local law enforcement to regulate privacy.
Our panelists will also discuss the legal ramifications of cybersecurity negligence and data breaches for UAS operators, which has yet to be addressed in this arena.  While questions related to UAS operations and use in government surveillance have been discussed at length, use of drones by individual citizens and even new drone operators for their business or their clients has fallen by the wayside.  UAS operators can gather imagery data, and sell and use it largely without regulation – again implicating privacy issues.
The program will focus on a number of topics, including:
Drone use cases;
The regulatory framework for drone use;
Drones and Privacy Implications: The State of the Law;
Drone litigation; and
Drones and cybersecurity.
Please join us for this Zoom Roundtable as we explore these timely issues.  We will welcome an experienced panel of experts to guide a lively discussion, and delve into the intricacies of this developing area of the law.
Panelists
Attorney David McGuire
ACLU of Connecticut
Attorney Kathryn M. Rattigan
Robinson & Cole LLP
Hosts
Attorney Dwight Merriam
Dwight Merriam, Attorney at Law  

Attorney Chris Nelson
United Healthcare
                                                                                  
This program will take place from your own home via Zoom.  Everyone is welcome to enjoy a beverage, snack, or meal during the discussion as we would if we were physically together. 
Zoom information will be sent to you upon registration for the event.  You are also encouraged to submit anonymous questions for the panelists to address here.    
There is no cost to attend this Zoom Roundtable, but attendees are asked to consider making a charitable contribution to The David Pels Homelessness Prevention Fund here.
Please contact us at ctbf@ctbarfdn.org with any questions.  
Attorneys admitted in Connecticut may claim up to 1 CT CLE hour for attending this event.