Cynthia Lill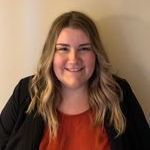 Cynthia 'Cindy' Lill is a third-year law student at Quinnipiac University School of Law pursuing her passion for anti-trafficking work.
During her first year of law school, she joined the Human Trafficking Prevention Project (HTPP). HTPP educates different professions across the state in identifying and responding to signs of trafficking. Now in her third year of law school, Cindy serves as the Executive Chair of HTPP. As Executive Chair, she continues to lead trainings with other HTPP members and expand awareness efforts.
Her dedication to combatting trafficking is present throughout her clinical and experiential education. As a legal intern with Quinnipiac's Civil Justice Clinic, she has worked with survivors of trafficking who struggled to rebuild their lives after escaping their traffickers. She has also interned in both the Office of the Public Defender and State's Attorney, seeing victims of trafficking travel through both sides of the criminal justice process. Inspired by these experiences, Cindy and her colleagues started to advocate for an expansion to Connecticut's vacatur law.
Cindy also serves as secretary for the Connecticut Bar Association Committee on Human Trafficking. As secretary, she helps run the committee and collaborates with legal professionals, law enforcement, and advocates to change how Connecticut handles human trafficking. 
Apart from her anti-trafficking work, Cindy is a note editor on Quinnipiac Law Review, a Competition Team Member of the Mock Trial Honor Society, and President of Quinnipiac's Women's Law Society. Cindy is a graduate of Salve Regina University, where she guest lectures on human trafficking.
Upon graduation, Cindy plans to continue her anti-trafficking efforts in the state of Connecticut.