Herbert & Nell Singer
Connecticut Public Service Fellowship Program
"[I]t is fundamental that justice should be the same, in substance and availability,
without regard to economic status."
Justice Lewis F. Powell 
Overview
The Herbert & Nell Singer Connecticut Public Service Fellowship Program supports the placement of talented new lawyers with legal service organizations in Connecticut. By working together, the Herbert & Nell Singer Foundation and the Connecticut Bar Foundation seek to achieve the shared goals of encouraging new attorneys to enter the field of public service law in Connecticut and creating a fairer system of justice for all our residents, particularly those who cannot afford a lawyer.
 
How it Works
Fellowships involve an initial one-year placement at a qualified host employer in Connecticut, with the opportunity to continue for a second year at the invitation of the host organization. Fellows must be admitted to practice law in Connecticut or become admitted to practice in Connecticut by the end of their initial Fellowship year to be eligible for a second year. 
 
Law students who anticipate graduating from an accredited law school by the end of the school year in which they apply, and attorneys who graduated within the past two years who have demonstrated a commitment to public interest law, are eligible to apply. Applicants already admitted to practice law must be in good standing. 
 
A qualified host employer is a 501(c)(3) organization with an office in Connecticut that provides legal services to an underserved population.
 
Applicants may propose either (a) a project-based fellowship that addresses an unmet legal need in Connecticut or addresses the needs of a target population in a new way, or (b) a supplemental staff position at the host organization, which must certify that the proposed position will supplement the existing staffing capacity, given that the aim of the fellowship is to broaden the representation of underserved populations in Connecticut and not to fill regular staff attorney positions.
 
Fellows will receive an annual salary of $60,000 and are offered the same healthcare and fringe benefits that the host organization offers to its entry-level staff attorneys.
 
Host organizations are responsible for providing training to each Fellow. 
 
Practice areas include, but are not limited to, family, domestic violence, immigration, education and special education, civil rights, employment, landlord-tenant, housing, government benefits, access to healthcare, and elder law. 
How to Apply
Applications are made available during September of the year prior to the start of the Fellowship. Fellowships begin the following September.
 
The deadline for Fellowships beginning in September 2024 was December 4, 2023; the application for 
2025 Fellowships will be available in September 2024.  
 
All applicants must partner with a qualified host organization to develop the application package, including identifiable and measurable goals for the Fellowship.
 
Applicants with a project in mind should seek out a qualified host organization that would be a good fit for their project, including the ability to provide adequate support, workspace, equipment, and supervision. 
 
Applicants without a specific project in mind should explore qualified host organizations to partner with in developing a project or in applying as a supplemental staff attorney.
 
All Connecticut Bar Foundation IOLTA grantees are qualified host employers. A list of the grantees can be found here. Any other 501(c)(3) organization with an office in Connecticut that provides legal services to underserved populations is also qualified to host a Singer Fellow. Qualified organizations are encouraged to post their interest in hosting a Singer Fellow on their website and on PSJD.org, although applicants may partner with other qualified organizations.  For a list of organizations that have previously hosted a Herbert & Nell Singer Fellow, please click here.   
 
Give yourself time to prepare your application so that you put your best foot forward and adequately demonstrate your commitment to advancing the mission of the Herbert & Nell Singer program.
 
Do not hesitate to contact the Connecticut Bar Foundation at ctbf@ctbarfdn.org with any questions you have as you are developing your application. We are as interested as you are in receiving applications that result in successful Fellowships and quality representation. 
Thank you for your commitment to public interest law, and good luck!
The Herbert & Nell Singer Connecticut Public Service Fellowship Program is funded by the Herbert & Nell Singer Foundation and administered by the Connecticut Bar Foundation.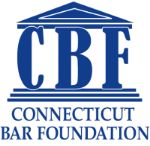 The Connecticut Bar Foundation and the Herbert & Nell Singer Foundation are proud Equal Employment Opportunity employers.  We are strongly committed to providing opportunities to all individuals regardless of race, color, religious creed, age, sex, gender identity or expression, sexual orientation, marital status, national origin, ancestry, present or past history of mental, intellectual, learning, or physical disability, or veteran status. 
We continually seek to attract Fellows who reflect the rich diversity of our state.