Roundtable Discussion - Business and the Private Practice of Law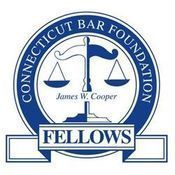 ***THIS EVENT HAS BEEN POSTPONED TO A DATE TBD IN SPRING 2023***
"A lawyer's time and advice are his stock in trade."
-Abraham Lincoln
Private practice attorneys are businesspeople. As businesspeople, it is crucial to the success of their law practice to understand and appreciate the "business of law" including bringing in revenue, cutting costs, overhead considerations, marketing, and strategic and financial planning. These considerations are relevant whether the business is that of a solo practitioner or a small, mid, or large size firm. The practical implications of the business also change over time, from newly minted associates, to mid and upper level associates, to junior partnership, to shareholder or equity owner.
This Roundtable brings together different types of leaders in private law practice who are at various points in their careers, from managing partners to recent bar admittees, to talk about how lawyers and law students can better understand and appreciate business principles and implications of the practice of law.
Facilitators include:
Mark Leighton, Esq., Leighton, Katz & Drapeau LLC
Michael J. Kopsick, Kahan Kerensky Capossela, LLP
Jennifer Siegel, Brown, Paindiris & Scott LLP
Co-Hosts
Cody N. Guarnieri, Esq.
Brown, Paindiris & Scott, LLP
100 Pearl Street, 10th Floor
Hartford, CT 06106
Timothy J. Johnston, Esq.
Balskus & Johnston, LLC
62 Hyde Avenue
Vernon, CT 06066
FELLOWS EVENT: Registration for this event is open to Connecticut Bar Foundation James W. Cooper Fellows. If you are a Fellow and would like to register for this event, please contact ctbf@ctbarfdn.org. For more information on how to become a James W. Cooper Fellow, please visit the link provided below.