Virtual Roundtable Discussion | The Mentor/Mentee Relationship in the Legal Practice: Do We Overlook the Benefits of Mentoring in our Profession?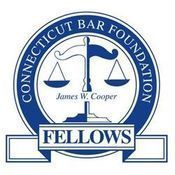 Close your eyes. Imagine going into a courthouse for the very first time. Where do you park? Which courtroom do you enter? What will the judge be like in court? Did you file the proper paperwork? Did you file your documents within the required timeframe? Why did the judge not rule in your favor? What did you do in the case that was effective? What could you have done better? How do you explain what happened in court to your client? Open your eyes. As you considered the answers to these questions, you probably reflected on your own personal experiences from your first year of practicing law. What was it like for you right out of law school?
A mentor is a person with valuable knowledge, expertise, or experience, who believes that it is useful to share that knowledge to assist others. With respect to the questions above, do you think that the support of a mentor would have helped you through those challenges? What lessons can you learn by experiencing these early years completely independently, in comparison to having the support of a mentor to offer sound and candid feedback to help you succeed? This Roundtable will feature members of the Connecticut legal community who will share their views and stories regarding the mentor/mentee relationship in the legal practice. Please join us for a lively and informative conversation that will explore the benefits of mentoring in our profession, and may even demonstrate how these relationships could be essential to our profession's survival.
PANELISTS
Judge Kenneth L. Shluger
Connecticut Superior Court, Norwich, CT
Attorney Thomas J. Rechen
McCarter & English, LLP, Hartford, CT
CO-HOSTS
Attorney Timothy J. Johnston
Balskus & Johnston, LLC, Vernon, CT
Attorney Allenston M. Sheridan, Jr.
Diana Conti & Tunila, LLP, Manchester, CT
FELLOWS EVENT: Registration for this event is open to Connecticut Bar Foundation James W. Cooper Fellows. If you are a Fellow and would like to register for this event, please contact ctbf@ctbarfdn.org. For more information on how to become a James W. Cooper Fellow, please visit the link provided below.