Virtual Roundtable Discussion | Discrimination Against Members of the Military Who Are HIV-Positive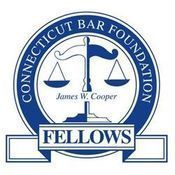 People living with HIV continue to face discrimination in employment, housing, health care, insurance, parenting, and other areas of life, including being able to fully serve their country. About 2,000 people serving in the military are HIV-positive. Accession policy has prohibited those who are HIV-positive from enlisting. Service members who are serving on active duty and living a healthy life and happen to be HIV-positive have been precluded from certain career-enhancing duty overseas, solely because of their managed medical condition. Members of the military have been discharged as unfit for service because they have HIV, even though it is managed. This Roundtable will assess the current discrimination, review the several legal challenges pending in court, consider the American Bar Association's recent Resolution on the issue, and look to the future, including what the Biden-Harris administration is likely to do through the Presidential Executive Powers.
FACILITATORS
Kara N. Ingelhart, Esq.
Lambda Legal
Victor M. Marquez, Esq.
Squire Patton Boggs (US) LLP
CO-HOSTS
Beck S. Fineman, Esq.
Ryan Ryan Deluca LLP
Cody N. Guarnieri, Esq.
Brown, Paindiris & Scott, LLP
Dwight Merriam, Esq.
Dwight Merriam, Attorney at Law
FELLOWS EVENT: Registration for this event is open to Connecticut Bar Foundation James W. Cooper Fellows. If you are a Fellow and would like to register for this event, please contact ctbf@ctbarfdn.org. For more information on how to become a James W. Cooper Fellow, please visit the link provided below.