Entries Due February 22, 2021
The Connecticut Bar Foundation is pleased to announce the 21st Annual James W. Cooper Fellows Quintin Johnstone Essay Contest. The contest is open to all Connecticut students under the age of 21 who are enrolled in grades 9-12, or their equivalent, at an accredited high school, vocational-technical school or adult high school credit diploma program located within the State of Connecticut. The contest is also open to all Connecticut homeschooled students in grades equivalent to 9-12. See below for complete Contest Rules.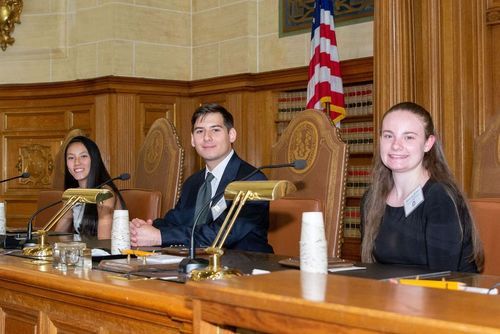 PRIZES
          Grand Prize - $2000
          Two Runner-Up Prizes - $1000
          Award Ceremony held at the Connecticut Supreme Court in late spring.
JUDGES
           Essays judged by Federal and State Court Judges, Law Professors, and Lawyers
CONTEST MATERIALS
(Note: form must be opened in Adobe Acrobat if you wish to sign electronically)
HOW TO SUBMIT AN ESSAY
The student and parent/guardian must complete the Student & Parent Release Form. If the student is 18 years of age or older, the parent portion of the form does not need to be completed. 
 
The teacher/counselor will submit the Student & Parent Release Form and the Student's Essay online below. Both must be submitted together by

February 22, 2021

, for the essay to qualify for the contest. 
If you have any questions, please email ctbf@cbf-1.org. 
---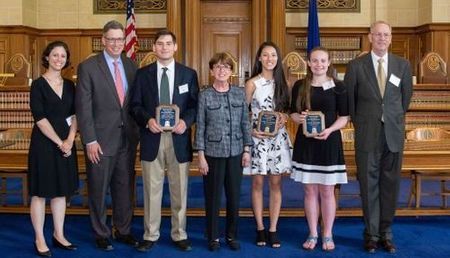 Past Essay Contests